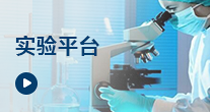 联系我们
电话:0755-86392238
地址:深圳市南山区西丽大学城学苑大道1068号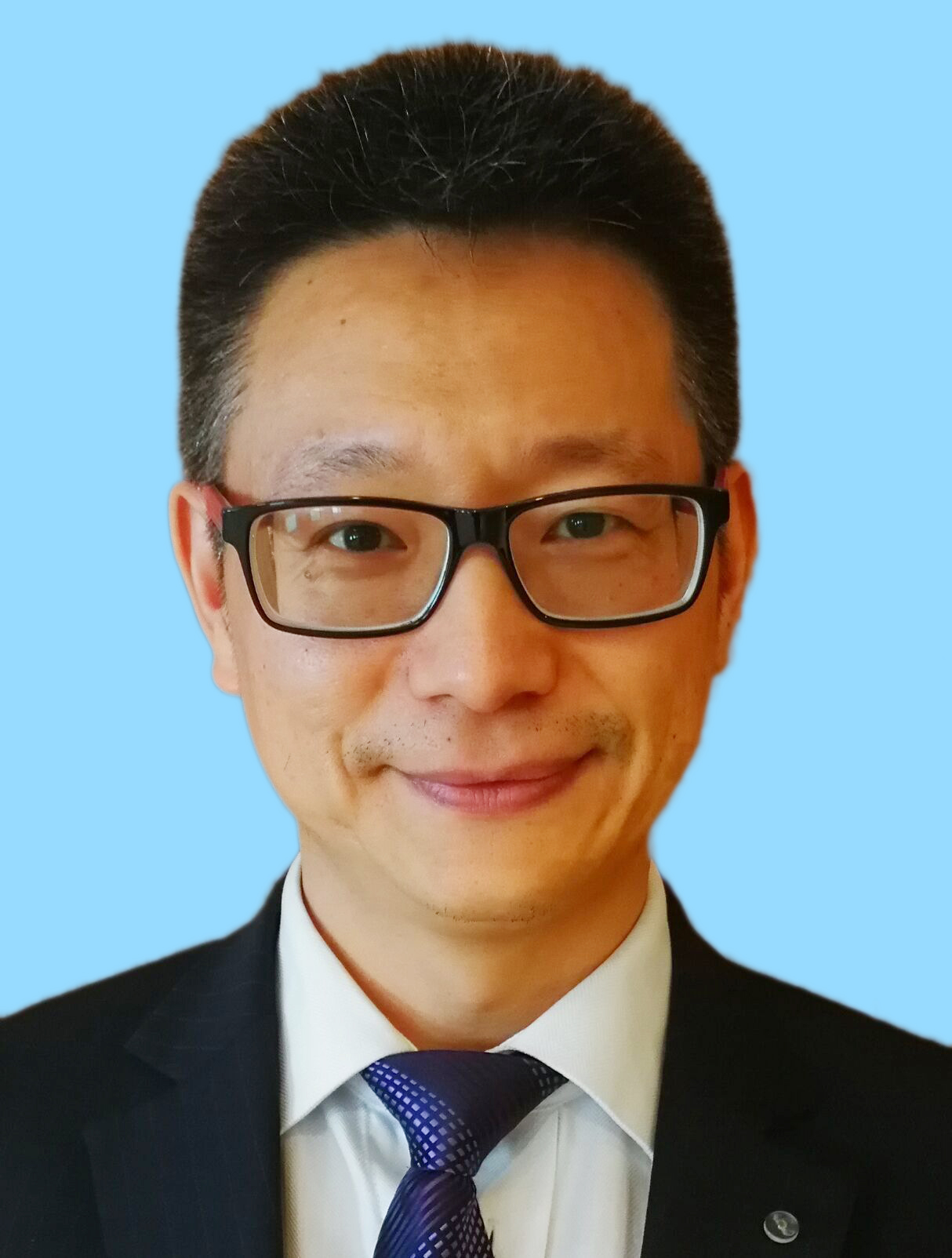 宋冰
教授、研究员
研究领域:干细胞组织工程; 神经再生与修复; 免疫治疗; 创伤修复机制研究
邮箱:bing.song@siat.ac.cn
宋冰,中科院深圳先进技术研究院特聘教授,国家重大人才工程专家/国家特聘专家,曾任英国皇家学会研究员,卡迪夫大学终身教授/副院长。英国阿伯丁大学医学博士,常年致力于生理性电信号调控下的干细胞迁移,分裂及分化在组织损伤修复过程中调控机制的研究,特别是生理性电场调控的干细胞组织工程,以及细胞免疫调控等领域的研究。申请人作为项目负责人获得国家自然科学基金,欧洲研究理事会FP7项目(申请人是该年度FP7在生命科学领域授予的唯一华人科学家),Wellcome Trust, 英国皇家学会,英国文化协会等基金会的多项重点科研经费支持。研究成果发表在包括Lancet, Nature, PNAS等国际高影响力杂志。

1. 国家发展和改革委员会,发改办高技[2019]180号,免疫性皮肤病诊疗技术国家地方联合工程研究中心,2019/01-2024/12,在研,参与

2. 国家外国专家局、教育部,外专发(2018)81号,D18011,免疫皮肤病学创新研究引智基地,2018/01-2022/12,在研,参与

3. 国家自然科学基金-海外及港澳学者合作研究基金,81528010,直流电场诱导移植皮脂肪瓣再生进行再造乳房重塑的转化医学研究,2016/01-2017/12,20万元,结题,主持

4. 中华人民共和国科学技术部,国际合作项目,2015DFA50310,一种无需载体的新型抗肿瘤纳米制剂联合研究,2015/04-2018/03,结题,主持(外方)

5. 英国文化协会全球创新计划(British Council),Develop a novel vaccination method combining electric stimulation and PLGA-micro needles,2014/04-2017/03,149951英镑,主持

6. 欧洲研究理事会(European Research Council),Repair Spinal Cord Injury by Controlling Migration of Neural Stem Cells-multidiciplinary approaches of electric stimulation and nanotechnology,2010/01-2015/01,1759613欧元,主持

7. 英国皇家学会(Royal Society,UK),Controlling neuronal stem cell division electrically,2010/01-2013/09,577058英镑,主持

8. Wellcome Trust,UK,Molecular genetics of a cell's sense of electric fields,2009/01-2012/12,238009英镑,主持

9. Wellcome Trust,UK,Promoting and directing nerve growth and wound healing in vivo,2007/01-2010/12,224069英镑,主持

一、代表性论文列表

1. McCaig CD, Rajnicek AM, Song B, Zhao M. Has electrical growth cone guidance found its potential[J]. Trends Neurosci. 2002; 25(7):354-359.

2. Song B, Zhao M, Forrester JV, McCaig CD. Electrical cues regulate the orientation and frequency of cell division and the rate of wound healing in vivo[J]. Proc Natl Acad Sci USA. 2002; 99(21):13577-13582. (Featured inside this issue).

3. Song B, Zhao M, Pu J, Forrester JV, McCaig CD. Direct visualization of a stratified epithelium reveals that wounds heal by unified sliding of cell sheets[J]. FASEB J. 2003; 17(3):397-406. Co 1st author with Zhao M.

4. Song B, Zhao M, Forrester J, McCaig CD. Nerve regeneration and wound healing are stimulated and directed by an endogenous electrical field in vivo[J]. J Cell Sci. 2004; 117(20): 4681-4690. (Journal Cover Image and Featured Inside this Issue).

5. McCaig CD, Rajnicek AN, Song B & Zhao M. Controlling cell behaviour electrically: Current views and future potential[J]. Physiol Rev. 2005; 85(3):943-978.

6. Lang B, Song B, Davidson W, MacKenzie A, Smith N, McCaig CD, Harmar AJ and Shen S. Expression of the human PAC1 receptor leads to dosage-dependent hydrocephalus-related abnormalities in mice[J]. J. Clin. Invest. 2006; 116: 1924-1934.

7. Zhao M, Song B, Pu J, Wada T, Reid B, Tai G, Wang F, Guo A, Walczysko P, Gu Y, Sasaki T, Suzuki A, Forrester J, Bourne H, Devreotes P, McCaig C, Penninger J. Electrical signals control wound healing via phosphatidylinositol-3 kinase and PTEN[J]. Nature. 2006; 442: 457-460. (Featured inside this issue).

8. Song B, Gu Y, Pu J, Reid B, Zhao Z, Zhao M. Application of direct current electric fields to cells and tissues in vitro and modulating wound electric field in vivo[J]. Nature Protoc. 2007; 2(6):1479-1489.

9. Guo A, Song B, Reid B, Gu Y, Forrester JV, Jahoda CA, Zhao M. Effects of physiological electric fields on migration of human dermal fibroblasts[J]. J Invest Dermatol. 2010; 130(9):2320-2327.

10. Arocena M, Zhao M, Collinson J, Song B. A time-lapse and quantitative modelling analysis of neural stem cell motion in the absence of directional cues and in electric fields[J]. J Neurosci Res. 2010; 88(15):3267-3274.

11. Meng X, Seton H, Lu L, Prior I, Thanh N and Song B . Magnetic CoPt nanoparticles as MRI contrast agent for transplanted neural stem cells detection[J]. Nanoscale. 2011; 3: 977-984. (Cover article, featured inside this issue and Journal Cover Image).

12. Meng X, Arocena M, Penninger J, Gage FH, Zhao M, Song B . PI3K mediated electrotaxis of embryonic and adult neural progenitor cells in the presence of growth factors[J]. Exp Neurol. 2011; 227(1): 210-217.

13. Edmundson M, Thanh NTK, Song B. Nanoparticles based stem cell tracking in regenerative medicine[J]. Theranostics. 2013; 3(8):573-582.

14. Young F, Sloan A, Song B. Dental pulp stem cells and their potential roles in central nervous system regeneration and repair[J]. J Neurosci Res. 2013;91(11):1383-1393.

15. Özkucur N*, Song B*, Bola S, Zhang L, Reid B, Fu G, Funk R, Zhao M.NHE3 phosphorylation via PKCη marks the polarity and orientation of directionally migrating cells[J]. Cell Mol Life Sci. 2014 ; 71(23): 4653–4663.

16. Liu J, Zhu B, Zhang G, Wang J, Tian W, Ju G, Wei X, Song B. Electric signals regulate directional migration of ventral midbrain derived dopaminergic neural progenitor cells via Wnt/GSK3β signaling[J]. Exp Neurol. 2015; 263:113-121.

17. Siene Ng W, Binley K, Song B*, Morgan JE*.Use of magnetic nanoparticles and oscillating magnetic field for non-viral gene transfer into mouse cornea[J]. Lancet. 2015.

18. Haan N, Zhu B, Wang J, Wei X, Song B. Crosstalk between macrophages and astrocytes affects proliferation, reactive phenotype and inflammatory response, suggesting a role during reactive gliosis following spinal cord injury[J]. J Neuroinflam. 2015.

19. Song B*, Jiang W, Alraies A, Liu Q, Gudla V, Oni J, Wei X, Sloan AJ, Ni L and Agarwal M*. Bladder smooth muscle cells differentiation from dental pulp stem cells : future potential for bladder tissue engineering[J]. Stem Cell Int. 2016.

20. Zhang G, Gu Y, Begum R, Chen H, Gao X, McGrath JA, Parsons M, Song B*. Kindlin-1 regulates keratinocyte electrotaxis[J]. J Invest Dermatol. 2016136 (11):2229-2239.

21. Liu Q, Li Y, Jiang W, Li Y, Zhou L, Song B*, Liu X*. Inhibition of HSP90 Promotes Neural Stem Cell Survival from Oxidative Stress through Attenuating NF-κB/p65 Activation[J]. Oxidative Medicine and Cellular Longevity. 2016.

22. Gao YL, Gao XH, Qi RQ, Xu JL, Huo W, Tang J, Ren Y, Zheng S, Hong YX, Song B, Chen HD. Clinical evaluation of local hyperthermia at 44 °C for molluscum contagiosum: pilot study with 21 patients[J]. Br J Dermatol. 2017; 176(3):809-812.

23. Yang Y, Wang HX, Huo W, Qi R, Gao Y, Zhang G, Song B, Chen H and Gao X. Heat increased the editing efficiency of human papillomavirus E2 gene by inducing upregulation of APOBEC3A and 3G[J]. J Invest Dermatol. 2017;137(4): 810-818.

24. Li Y, Gao Y, Niu X, Wu Y, Du Y, Tang MS, Li JY, Guan X, Song B*. Identification of subtype specific metastasis-related genetic signatures in sarcoma[J]. Front. in Oncol. 2020; 10: 544956.

二、授权专利

李建一,宋冰,殷涛,刘志鹏,李颖,用于促进自体移植脂肪瓣再生的电刺激设备,授权公告号:CN108031002B,发明,中国,2021.06.29

三、获奖

中共中央组织部,第十五批国家"国家重大人才工程专家"长期项目




更新中......